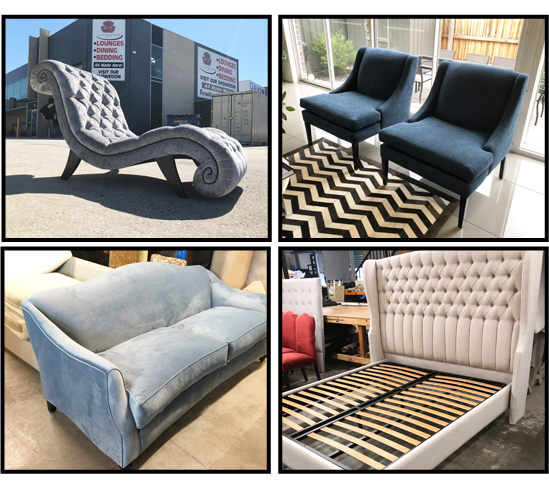 Lee Meilak and the team at L&M Upholstery have over 20 years experience in producing and re-upholstering fine quality furniture. L&M Upholstery takes pride in everything it does and if a problem ever arises they are only a phone call away. You will speak to the maker not the seller.
All furniture can be made up in any sort of fabric, vinyl or leather and all of the products used are made in Australia. All furniture frames are hardwood and are kiln dried. There are choices for the seating such as coil sprung, no sag spring or black cat elastic. We use all high quality padding for the furniture of today. For the classical pieces we have all traditional springs and fillings. As for all our seat cushions, there are several different options such as foam with a dacron wrap, feather, inner sprung or feather wrap.
All workmanship comes with a lifetime guarantee and our personal stamp of approval. All furniture is delivered by L&M Upholstery (the maker) so you can rest assured that the utmost care is given to your furniture during transportation.
We make new furniture as well as reupholster old furniture. From a drop in seat to your priceless antiques. We also repolish furniture, tighten loose frames and replace worn seat cushions. We make scatter cushions, bolsters, throws, table runners and placemats and we have a huge range of fabrics, vinyls and leathers to choose from.
We make furniture that in time you will look to have it reupholstered not look to see where you are going to throw it away.
When you visit our showroom you will notice the quality of the workmanship in all of the furniture displayed. If by chance you do not see anything of interest we will go out of our way to create the design you have in mind.
Our factory and showroom is conveniently located just off the ring road and about 10 minutes from the CBD.
Commercial or domestic – no job too big or small.  Contact us for a free quote.
Quality workmanship guaranteed!